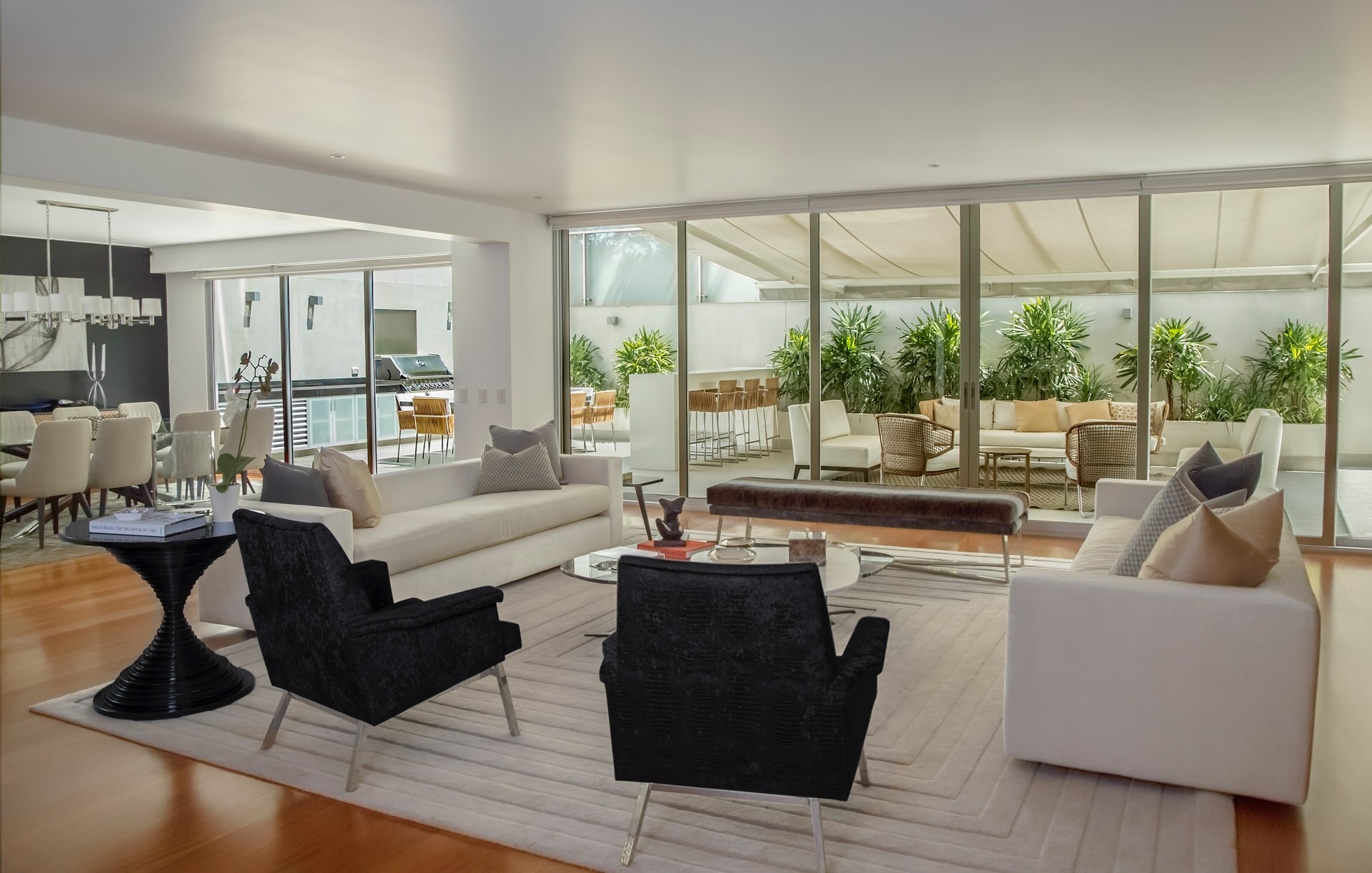 Marc is very knowledgeable on everything for residential real estate. I am really impressed by his excellent ability to put everything in an very organized way and handle all the details. He communicates greatly and is extremely efficient and responsive to any question. Really appreciate his service and strongly recommend him.

We had an excellent experience having Marc Blaauw as our realtor.  From start to finish, it was a very smooth and easy process which is surprising given we were first time home buyers.  It was easy to trust Marc, he's highly ethical and honest with his clients.  You know right off the bat that he has his clients best interests at heart, he's not the type of realtor that's looking to sell you the first house you see.  We were very impressed with his knowledge of the marketplace, the neighborhoods we wanted to buy in and his feedback on the conditions of the homes we were looking at.  Again, being first time home buyers there's a concern with buying a money pit but Marc was great at letting us know what would or woundn't be an easy fix and pointing things out that we should take notice of - good or bad.  He's not judgemental about your preferences or tastes, he just makes sure his clients are buying the right house for them and their situation.  Marc kept in constant communication throughout the process.  We would highly recommend him and will definitely call upon him in the future when we're ready for our next purchase.

Marc is very personable, has excellent knowledge of the real estate markets in general as well as about local markets.  Also, he  was extremely patient about the process despite some major issues that came up during the transaction. 
Additionally, he was thorough and always kept us in the loop about where we were in the process.  In the end, we managed to complete the transaction successfully despite hurdles along the way.

I found Marc at an open house which is not how I normally would choose a realtor.  I had interviewed 2 other realtors before beginning my search for a home but had not yet committed to dealing with either one.
Marc was so personable, responsive  and easy to work with that we chose him as our realtor.  He found a place for us within a two month period which was an amazingly short period of time and put together a contract that was very favorable to us as the purchasing party.  He is very detail oriented and kept us informed every step of the way.
I would highly recommend him as a realtor.  Also, he is very honest and hard working and knows the local market very well.

Our home buying experience with Marc was amazing.  He is patient, kind and above all a fabulous asset to have while navigating the often difficult and complicated home buying process.  Marc is promt with emails and calls and managed the sellers agent and sellers superbly.  We were well taken care of throughout the entire process. I cannot stress how important it is to have an agent like Marc on your side.  I highly recomend him for any real estate transaction!

The service and personal attention we received from Marc and Joe was exceptional and unexpected from a Realtor! I can not think of anything that could have gone any better than it did with my home purchase. They are truly a high-caliber team. Their knowledge of the local market and their key contacts in the community helped us in our search for our dream home. Their professionalism, politeness, and tireless effort; along with great personalities and sense of humor, helped us through the difficult and sometimes frustrating process of buying a home
Regardless of whether you are buying or selling, I would highly recommend Reality World to help you in this life changing move. We could not have asked for a better Realtor to guide us through the process.

Marc did an excellent job representing me as my  agent in purchasing a home in Los Gatos over the last couple years.   He was consistently on top of the real estate market, kept me informed and aware of real estate opportunities as they came up.  The property I ended up buying after seeing over 100 properties with Marc was what some have called a dream home.  Size, style and more importantly location were exactly what I wanted.
Marc was always on top of every aspect of the transaction from start to finish.    I felt that he was looking over my shoulder to make sure that I didn't get into any problems with the purchase of this home.   I can not  enough rave about his service.  And yes I would recommend him to everybody and more importantly he would be the only agent I would use on any future real estate issue.
Dr P.E.
Los Gatos

My husband and I, first met Marc and Joe at their open house we just stopped by. They were very friendly and easy to talk to and witty.
We mentioned that we have some house on our mind it'd be great if we could see inside sometime. Right away within a min, they managed to drive us to that house and showed us inside. Joe kindly spent entire afternoon helping us while Marc was doing open house alone. That's how we decided we'd like them to represent us selling our house and buying new house. As time went by we knew our decision was correct. They were so helpful by giving us alot of great advices what needed to be done for house for more appeals, Marc took great house photos for brochures, Joe spent lot of time helping staging. even helped painting, cleaning, changing door knobs..etc... (I'd like to mention they have very good design sense knows how to stage well) We were proud to say that we sold our house within 9 days since it got on market. (only 1 weekend open house). Not to mention They took fussy client like ME drove around so many days showing houses. After we found house we liked, Transition of moving out from old and moved into new house went so well, we did not have to spend any time in hotel nor apartment. (I was so thankful for that)
I also like to add that our neighbor was having hard time selling their house. (their house was for sale before ours and was still not sold after ours sold). I introduced Marc & Joe to them. They worked with them, transformed inside and out... they sold theirs within a month.
I'd recommend them to anyone whose thinking selling or buying houses.
Hustons, San Jose CA