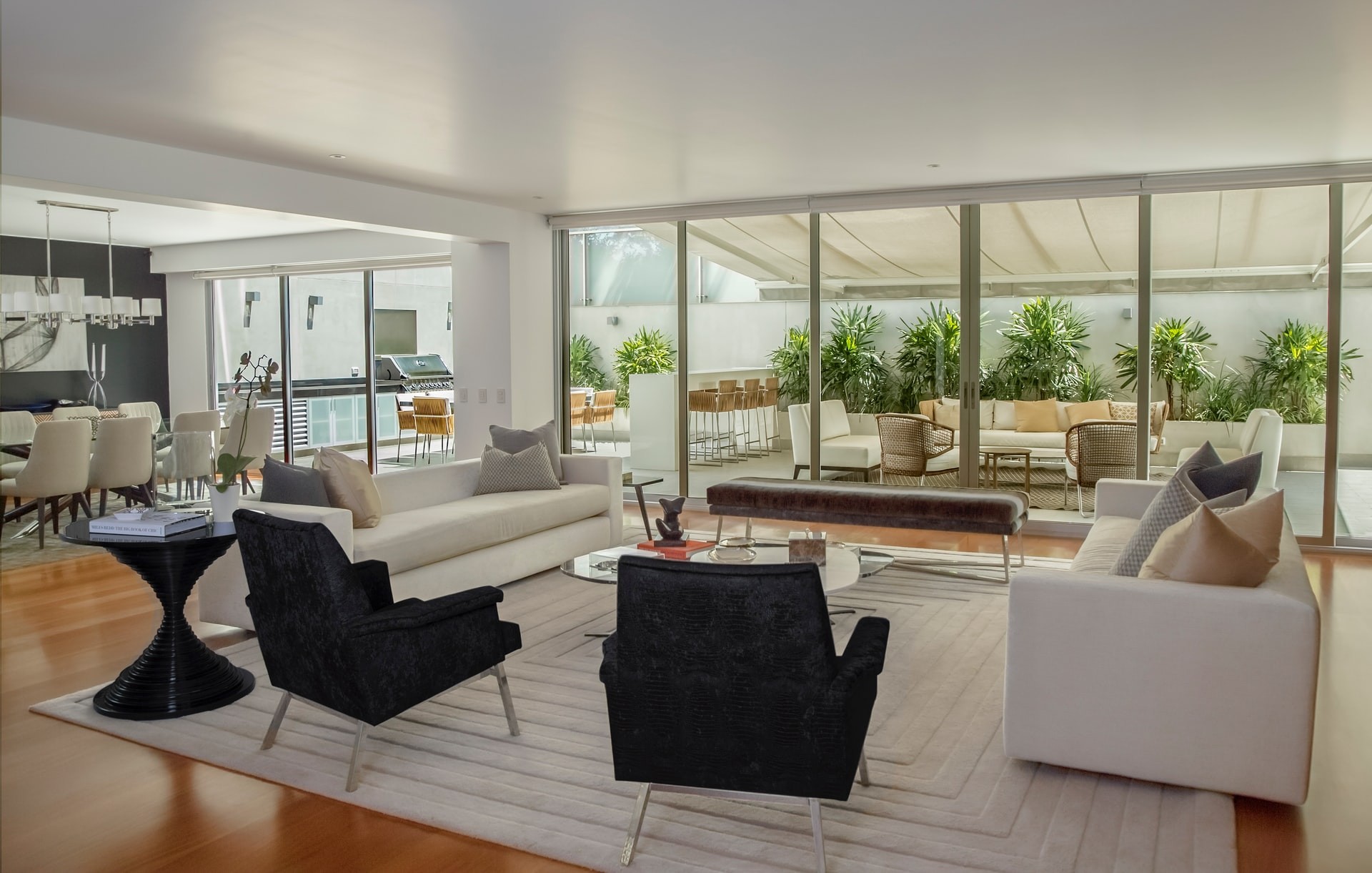 Marc is a really good real estate agent, in no time he helped me buy a house. He closed the escrow in 1 week. Marc is very knowledgeable on everything for residential real estate. I am really impressed by his excellent ability to put everything in an very organized way and handle all the details. He communicates greatly and is extremely efficient and responsive to any question. Really appreciate his service and strongly recommend him.

Buying our first house was a bit stressful and Marc was so patient, helpful and informative.  He was quick to respond to any requests, he provided a lot of guidance, and he always let us know what to expect.  I'd gladly recommend him to any buyer!

Marc helped us buy our first home in a tough seller's market, and I would highly recommend him.  He did a great job negotiating our offer and helping us understand the process, and we felt at all times that our protecting our interests were his top goal.  He's very responsive, with excellent communication.  He really hustles to get the job done.  We're very happy with how Marc helped us through the process, and we'd recommend him to anyone looking for a home.

Marc is really detail oriented agent and basically he will take care everything for you just as he's buying a house for himself. Working with Marc is really a pleasant experience. If you are considering buying a house, Marc is definitely your top choice.

There is a lot of great things to be said about Marc, but the most important things are: (1) He got the deal done (2) He did it professionally, ethically, and was very diligent throughout the whole process, (3) He made sure we did not over-bid, and (4) He did everything he promised.
Marc is very knowledgeable and made sure we understood everything, and were comfortable with everything throughout the entire process.  We feel very honored and lucky to have found Marc, and he has made my family's dreams come true.
You can trust Marc, and I would highly recommend him.

We met Marc at an open house that my husband and I absolutely fell inlove with.  We did not have a real estate agent at that time and expressed to Marc our concerns about winning this house in such a competitive market.  Marc walked us through his strategic plan to get us our dream home and we are thrilled that we closed escrow on this house last week! Marc is personable, thoroughly detailed, determined and gets the job done!  I told him his job was to 'seal the deal' when I first met him and he definitely did not let us down!  We are so happy we decided to go with Marc because now we are living in our dream home!

Marc made my home buying process very easy in this seller's market. He understood what I was looking for and focused my search on relevant properties. When it came time to submitting offers, his familiarity with process and paperwork demonstrated his extensive experience in real estate. Throughout the process, Marc made sure to keep the transaction moving smoothly with as little time burden on me as possible. Even when I had to be out of town for a week after my offer was accepted, everything proceeded without a problem. On top of that, he worked closely with my lender and title agent to make sure the whole deal closed in less than three weeks. In all, this has been a great experience!

Wish my wife and I met Marc 2 years ago when we were just starting to look for our first house. Marc is one of those agents that will help you win a deal in a very competitive market. And then, once your offer is accepted, helps you through the details of getting the house ready to move into.
He is always easily reachable and answered a lot of my questions starting from property inspections to mortgage fees. If you want to learn anything from our experience, a great agent matters in a competitive market and can help you win against all cash deals also. We got this house by beating an all cash deal. Work with him and see the difference.

We were very lucky to find Marc. The simplest way to put it is: If we found Marc 3 yrs ago when we started looking for our first home, today, we would have been looking for our second home. I absolutely know that 3 yrs ago, we would have found our first home with Marc and we would have just bought our 2nd home.
We are very fortunate to work with Marc. He helped us through the whole process from finding the neighborhoods that met our needs, to finding multiple homes that met our needs. As for the contract process, Marc was pretty much flawless, walked us through our multiple offers, was always on top of where our offer stood relative to other offers, and knew what it would take to close the deal.
in this competitive market, Marc was able to get 2 of the 3 offers accepted.
After our closing, Marc is still helping us with the work that has to be done in the house, vendors that we are working with (Marc has great relationships with various vendors), and even advising on the work we want done. He's still coming out to the house and keeping in touch to see how things are going and helping wherever he can.
We would not have bought our dream home without Marc. Moreover, we found a very trustworthy friend.
I now know what it means to have a great agent. Thanks Marc!
Best of the best!  Yes, that is Marc.  I should know because I probably set more  constraints on our criteria for a house than most.  I limited our search to a couple mile radius and was not willing to engage in a bidding war in an area where inventory levels are extremely low while buyers aplenty.  This resulted in a year long process for buying my home where Marc and his positive helpful attitude were always a constant.  Each time I met him to see a house, he had already spoken with the seller's agent, reviewed comps and other relevant information on the house, and spoken with the neighbors.  He never pushed me on a house but made sure I had all the information I needed to make the right decision.
I now am a proud and excited owner of a house.  He made the process very easy and, actually, a pleasure.  He kept me updated on where we were, built a project plan with tasks and dates so I knew exactly what I needed to do and when and also what to expect from others involved.
Everyone should be as lucky as I was to be able to work with Marc.