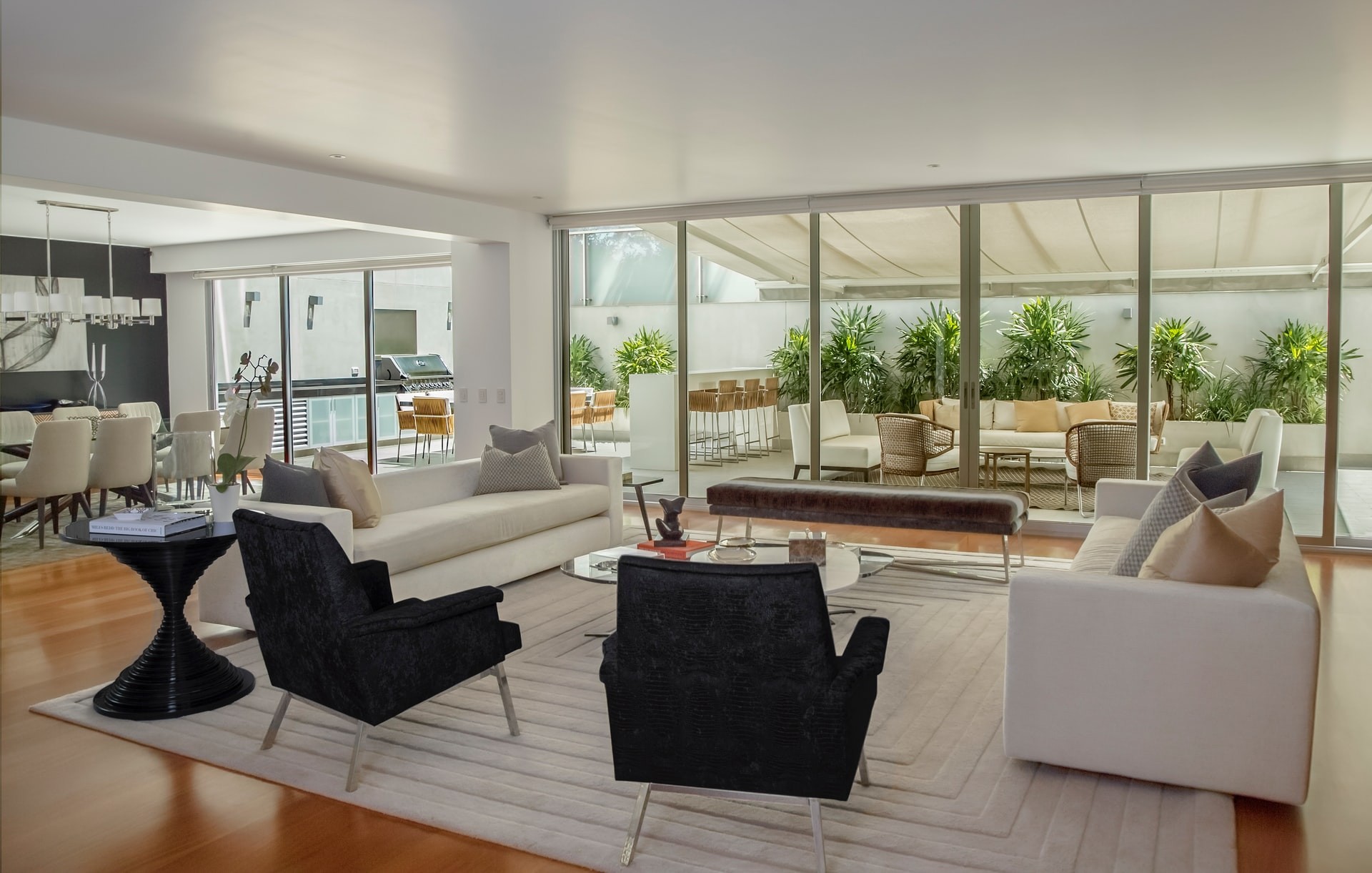 In today's market with very tight budget and a first time homebuyer,  it was a challenge to find the right house or to even outbid others. Marc Blaauw provided as tremendous assistance in starting the process. He took time in explaining the process in buying a house and informed us every single detail of what we need to know.  After talking to Marc, our hesitation lessened and made us more confident in getting the house we deserve.  Marc is persistent, organized, and took extra mile to make sure that everything possible is done to our advantage.
He gave us information of lenders we might be interested in working with.  He made sure that we saw enough houses to compare. He did his own investigation about the house, asked the right questions to the seller, and disclosed to us the pros and cons of each house.  
We felt being in good hands as he made sure that we understood what we are getting into. He accommodated requests that we made sometimes in very short notice.  He is proactive and communicates with us almost 24/7.  He was there with us throughout the process and always ready to provide assistance as needed. 
We got the house that we fell in love with. We are grateful of everything Marc has done for us. 
 Thank you so much Marc.
Augie & Christina

Thank you Marc, for being awesome at what you do!
We met Marc at one of the open homes last summer when we had just started our search. We instantly clicked and when we resumed our search this summer we contacted Marc who remembered us, helped us with pre-approval and helped us streamline our search by asking us to create our 'must have' and 'nice to have' lists. Within a few months we found our perfect first home in Bay Area which met our wish list, not just our must have list. 
 Marc is a thorough professional, cheerful, always available for any questions and has a wealth of experience and useful information. He helped us understand contracts, walked through open homes and worked with us during odd midnight hours. Marc is extremely patient, and very efficient at understanding any client's needs and the best negotiator on the market. He guided us throughout the whole process even giving us a TODO list after closing. Marc is truly the best real estate agent on the market and I highly recommend his services for anyone wishing to buy/sell a home.

We started our house hunting mid of march 2015 and our goal was to buy a 3 bed room 2 bath single family home with in 3 months for not more than 950. We soon realized that the market was super crazy. We needed someone who has good knowledge on areas in San Jose, has great networking and negotiation skills and is willing to go that extra mile to get the house.
We accidentally bumped onto Marc  in an open house and soon decided to have him as our agent. I would strongly recommend Marc for the below reasons
1. Listening Skills- Marc understood that we were very particular about the direction the house was facing and the house had to be in a good neighborhood and school district. He would refine houses for us meeting those criteria and would be happy to spend the whole day touring those houses.
2. Analytical Skills- Marc had a unique method or algorithm to arrive a offer price which would always be competitive but not over priced. Almost 95% of the time we would end up in top 3 bidders for the house we put an offer on
3. Networking Skills- Marc due to his long illustrative career in real estate has made so many friends that he would invariably have the seller agent as one of his friends or to be someone whom he has dealt with before. This made us always get most of the contingencies which is a rarity in this crazy market.
4. Negotiation skills- Marc had the uncanny ability to get us in contracts even though there were offers slightly more than ours.
I would strongly recommend Marc to anyone who wants to buy his/her dream house with in time and budget. You are not only getting an excellent agent but you would sure to be his long term friend because of his pleasant and friendly personality. We are happy homeowners to have got a very high quality house in the desirable Cambrian area.
Regards,
Rajesh

We were first time home buyers and had a very positive experience working with Marc throughout the home buying process. Though he was representing both the buyer and the seller, he made sure that he was very fair in his dealings and everybody was comfortable with the decisions being made. He promptly responded to all our queries and explained patiently each and every step involved in the transaction. Paper work was absolutely hassle free and dealt with in a timely and professional manner. Highly recommend Marc and we are sure to use his service again!

Working with Marc Blaauw on finding a home was a total success.  Not only was Marc available for questions at what seemed all hours of the day or night, but he literally went the extra mile to educate me, the buyer, on all aspects of purchasing a home.  Marc's knowledge of the market is a true plus.  To Marc, no question was a dumb one and he showed the utmost in patience.  He's a professional with a wonderful sense of humor, which helped keep me grounded and calm.  He's honest, friendly, and his comfortable way of developing relationships is amazing.  I would highly recommend Marc Blaauw to anyone purchasing or selling a home.  Thanks Marc for helping me purchase my first single family home!

My husband I and were first time homebuyers with a tough budget. We knew we were in a seller's market, flooded with all cash buyers and quick sells. Thus, we had the pre-conceived notion that we had to settle for rougher neighborhoods or run-down homes. However, Marc wanted the best for us. He was honest and tough with us when he didn't feel like places were right. He was never pushy. He always had our best interest in mind. In the end, we were able to purchase a condo in a great area, fully remodeled, with an extra bathroom!

Marc was great. He helped us buy our first place. He was very patient and thorough with us and taught us many aspects of real estate that you can't learn by just browsing MLS websites and going to open houses. In the end he went to bat for us and got us a great deal in a strong seller's market. Highly recommended.

My husband and I had a very positive experience throughout our home purchase w/Marc. We both feel that because of Marc we were able to close on our offer price and we did so despite being on a tight budget-no small task especially w/bay area prices. We truly believe if it wasn't for Marc and his negotiating skills on our behalf we would not have been able to get our dream home and I'm excited to report that we are now moving into our home and Marc checked in on us and made himself available should we need any further assistance with our home-in my experience most agents don't do this.
Thank you Marc,
Anna & Vinh

A group of us have been investing in real estate in one form or another for many years.  This past month, we had the fortune of walking into an open house hosted by Marc.  We were instantly impressed by his honesty, openness, and willingness to work with us.  His work ethics is second to none and his integrity is refreshing in this market.  Needless to say, he was instrumental in getting us into the house that we wanted and at the price we expected to pay.
We are a group of real estate investors that invest in all kinds of deals.  We have interacted with many different agents and brokers.  We have come to experience the wild range of style, routine, attitude, and professionalism amongst these many sales agents that we have encountered.  To date, we have to say that Marc is the BEST that we have worked with.  His genuine and professional attitude toward any potential client is unsurpassed by no one that we have worked with.  Besides being extremely client focused and being a champion for his client, he treats the sales like it is his own.  He goes out of his way to score a win for his client.  He understands us, respects our decision, and yet, able to advise us on the deal(s).  Real estate investment depends a lot on timing, luck, and resources.  Finding a target property that fits our goal is hard.  Now, after doing this for over 20 years… we really think we have found someone who we can trust and able to get us those deals.  Marc is a go getter and we are glad that we have him on our side.

My husband and I have bought a few homes over the years and we were very impressed with Marc. We met Marc at an open house, he spent time talking with us and he followed up with an email and phone call.So we decided to let him help us find our home. We were relocating from Southern California and knew nothing about the San Jose area. In particular we had to find the right high school for our kids and Marc worked diligently to help us.He spent a lot of time showing us many properties,he was always available to answer our questions in a timely manner and went over and above what we have previously experienced in buying a house . He even arranged to have our utilities turned on in our new house. He was a great  negotiator and involved in every step of the buying process. I would definitely recommend Marc and would use him again.