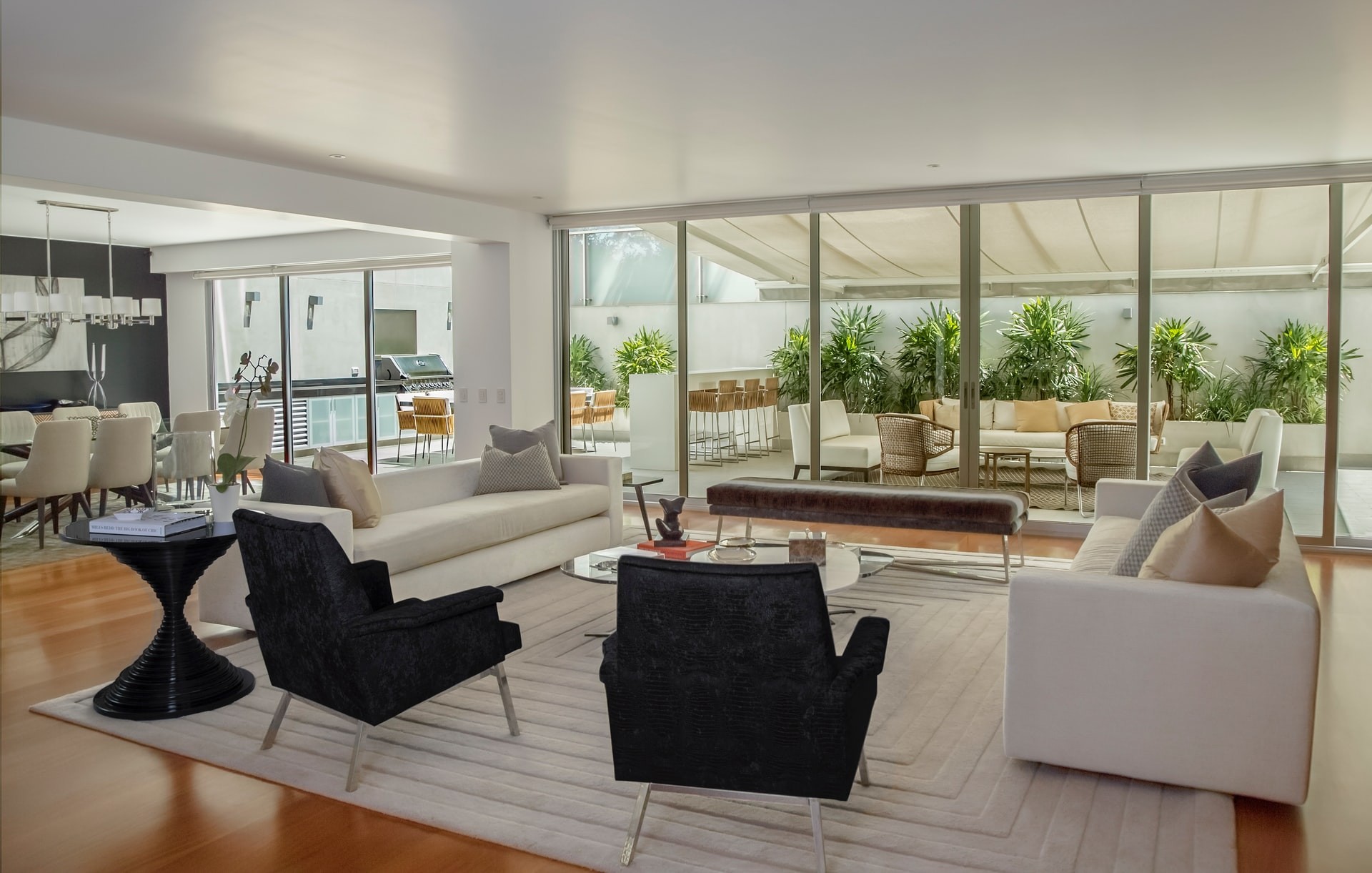 I had an agent prior to Marc who had suffered a severe injury and was unable to continue.  Marc stepped in quickly and confidently, and helped prepare a competitive offer under a very tight deadline.  The sellers accepted the offer, and I am certain that was due to Marc's skill in negotiating as well as the excellent preparation work on the offer.  Once the offer was accepted, Marc walked us through the process in a manner that was easy to understand.  He assisted in practically every step, including reviewing the closing documentation.  I found Marc to be exceptionally competent, professional, and friendly, and I would gladly recommend him to anyone.

What can I say? Marc, is the best in the business. He was very meticulous throughout the entire process, and never left any questions unanswered. I highly recommend Marc if you are looking to buy or sell a house.

I would give 6 stars to Marc for his advices and services. Best of the best agent we have ever met. very responsible and always come out with professional advice to protect his client. strongly recommended to all.

A professional property agent who has great knowledge on the housing matters. We are first time home buyer who have no idea on how the process goes. Marc has been very helpful in briefing us on the general flows especially on legal related & bank related info. He is proactive to most of our requests,  & ethical. Great negotiation skills too.

Marc is one of the best realtor one could ask for. It has been a wonderful experience working with him. I was a first time buyer so the process was new and confusing at times. He was always there to support and guide us throughout the entire process. He goes above and beyond the call of duty. He is available whenever we needed him.  He is a professional and takes his work very seriously. He will not stop until he closes the deal successfully! His networking ability puts his clients at an advantage when trying to snag the perfect house in a competitive market. Your transaction will be free of worries, hassles, and handled professionally by Marc.

Marc was a professional realtor and look after my best interest and found me a beautiful house at a great price. Marc is a really pleasant experience. He is very responsive with excellent communication. Marc is very knowledgeable and made sure we understand everything and were comfortable with everything throughout the entire process. He closed the escrow in one month I am really impressed by his ability to put everything in very organized way to handle all the details. I want to thank Marc for all his help in making my dream house come true. We feel very honored and lucky to have found Marc. Highly recommended. Thank you so much Marc, Evelyn & Jake

Being first time home buyers we wanted to make sure we were getting someone who would help us find our dream home. We're Glad that we met Marc. He made our house search and home buying experience so smooth and pleasant. He is very responsive and professional. We always felt that we were valued and important to him throughout the home buying process. He was very proactive with any new listing in our favorite area, was very flexible in scheduling the meeting time and place. Marc is by far and away the best agent to work with. So all in all we were very happy with his services and would highly recommend his services to everyone.

Where do I start?! Words can't express how grateful we are to have Marc help us on our journey with purchasing our house. From the beginning until the end Marc updated us on every detail. He made everything so easy, giving us the timeline and what to expect. Marc is so honest and straight forward, there was no hidden riddle we needed to solve. He explained everything to a T. We believe his expertise and negotiating skills got us this house, no doubt!!!! Even after the closing, Marc made sure everything was smooth for us when we got the key. We will definitely use Marc again if ever we buy our second home!!! We feel like we've made a friend for life!!!

I met Marc when I came to one of his open houses a few months ago. We had great conversation about the house at the time. He not only told me everything about the house, but also advised on how to make possible improvements on different areas of the house. Then I decided to let Marc to be my agent. It turns out this was a wisdom choice! Marc organised long house tours whenever he is available. During the tour, he is like a teacher, teaches the transaction process, how to evaluate a house, what kinds of potential does a house have, what are the issues and how to fix the issues, etc. We learned a lot and really appreciate his patience to teach us all the useful knowledge again and again. He makes nice presentations to the seller with personal touches! And that sometimes can save us money on the final purchasing price! He also make his best to get the best deal and make the best negotiation for the buyer. I really appreciate Marc's work, and I am willing to hire him again when I look for a second home!

Yes, the real estate market is incredibly competitive in the Bay area. After losing several competitions, we were really discouraged and thinking about giving up the dream of buying our own house, until we knew Marc. Marc is a top level professional and a master on his area. Not only an agent, Marc is a teacher who taught us didactically all aspects of the process of buying a property. His availability is constant and he clarified all the doubts we had, no matter when or what we asked. In addition to take care of all negotiation, Marc also showed interest in protecting his clients, alerting us about any risk and even correcting documents with small mistakes. Since the beginning, Marc showed confidence that he'd get us a house and he actually managed. It exceeded our expectations, since achieved something rare on the current real state scenario in the Bay area: Winning a competition offering less than the listed price.
I would certainly recommend Marc Blaauw to anyone purchasing or selling a home. This is a top level professional at every possible criteria. For those facing a hard time on buying a home, this is the agent you need.